Today I like to write about how using and setting up mobile devices for my students in class.
The main question related to the topic of mobile devices is the following:
Why should a teacher be prepared to allow or require students to use mobile devices to achieve learning objectives?
Me as a teacher working with our youngest children at school (3 up to 6 year old ones) ask myself the following questions:
Which mobile devices could be used efficiently?
Why would you like to take them for the children's learning?
What benefit could it be for the students to have digital tools being used for learning?
When is the time to use mobile devices in class –is there a specific time when to set these up for learning?
How best can these mobile devices be used to have the students' interest, and without overloading them?
I personally think that thee is a limited set of mobile devices for this age of children. We as a team work closely together in answering this question,- and came up with the idea of having cassette/ CD players being used on a daily base in each classroom. The main benefit of this mobile device is a language based one: The children like it a lot to listen to story books, that they could use individually for their learning, such as:"The
very hungry caterpillar' by Eric Carle. We offer both –the booklet and the story, (and finally a hand puppet – "caterpillar and butterfly"), and mostly there are sitting three children in a row, listening to the story by having an ear phone, and turning the pages related to a signal. They can't stop listen to this sweet story, and there is quite a lot of language learning as an outcome to this mobile device.
Also, we set up the CD player in the afternoons during quiet-play. During this part of the daily schedule the children calm down while lying on their little mattresses, and listen to the story (such as a fairy tale, or a CD related to a picture book, they have heard during story time the day before). There are stories for native English speakers, but also for the bigger group of children what are a lot of EAL students (English as an Additional Language) we like to use this kind of tool. ( 38 students in all, – 10 English native speakers, others mostly German, Japanese, Chinese and others).
Another mobile device is the use of a computer: if we are searching for some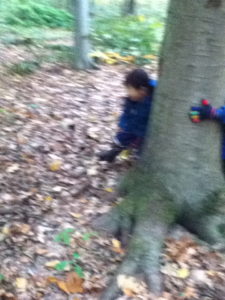 information related to our Units of Inquiry, we type in a question in front of a small group of students ( 4 to 6 students), and related to the topic ( e.g. how do seeds grow into a flower?) we try to search for the answer, mostly using photos, pictures of the internet to be shown for the students' research. This kind of mobile device won't overload the children's attention, and again gives them a lot of language based learning which is absolutely necessary for getting access to some English.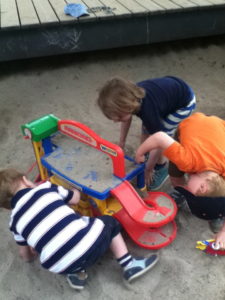 I am convinced that the two mobile devices I mentioned help the students at our International School to grow into learning, and to have a huge benefit from these.
Also we collaborate as a team, and share the benefit of learning of the students on our weekly blog, which is read by most the parents.
This makes our work with their children both, transparent and efficient.
There are the topics related to our week whether in Maths, language, Units of Inquiries
or Natural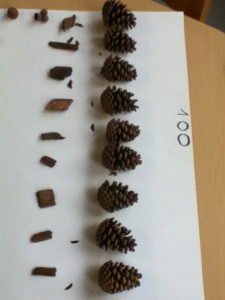 World activities. The parents are asked to give us feedback, and like this kind of communication tool a lot. Also, we are able to share pictures, photographs or movies with the parents and the children, what is highly valued as well, as the worjk from school is made transparent. Transparency brings trust, and this is what I am aiming for when setting up these mobile devices for the families. They have become a big part in our communication and relationship with people from all around the world.
Carola Deinet-Knittel