This is my blog post related to the standards that are taught at my current school. I am a homeroom teacher at the International School of Stuttgart and in my 11th year teaching the Early Years students. The blog I have created is used for this grade level (3 to 5 year old children, Early Years). The standards we follow are related to the PYP (Primary Years Program) curriculum, and manifested in "Atlas", a computer program to which all our teachers have access to. We as a team meet weekly together with our PYP coordinator, Maths coordinator and EAL coordinator to improve children's learning by discussing a variety of activities related to our four Units of Inquiry which are called 'Form' (Mathematics), Communication '(Language), Relationships (socil Studies), and 'The Natural World' (Science). The standards are given by the IB organisation, and we/I are mapping these backwards to make the learning happen related to our students' age.
I chose the standard of:
Showing an interest in and wondering about the immediate environment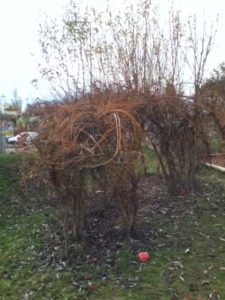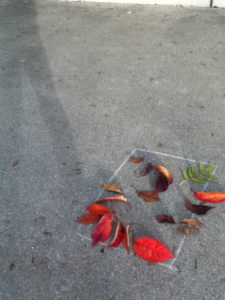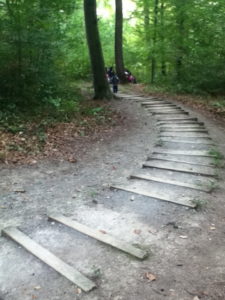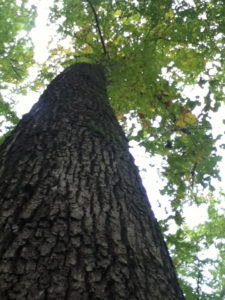 This standard I like to be reached by my Early Years students throughout the two years, during which they are a member of our mixed-age group (3 to 5 years) .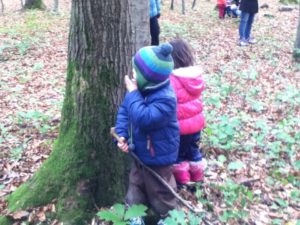 When I started 10 years ago there was hardly any outdoor learning offered, the children spent most the day inside the building. Since then a program has been developed to engage the children in some outdoor learning, what is a part of our daily schedule, and usually is about 1 u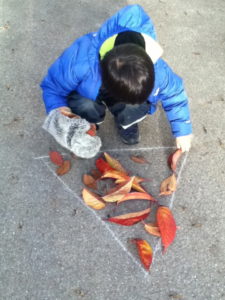 p to 1 1/2 hours per day.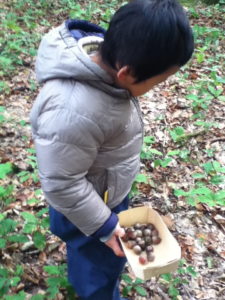 I have realized that there are many children with hardly any outdoor learning experiences. Also, I have observed that sometimes they feel uncomfortable and struggle to be outside, even showing some fear if being taught some outdoor learning (science related lessons). I like to take their fear away, become them curious about the outdoor learning environment, and engage them in becoming critical thinkers and inquirers while saving and protecting this environment, and finslly our planet.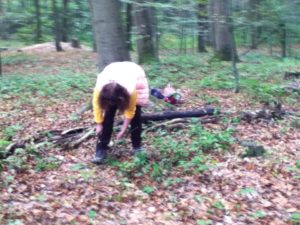 As a forest pedagogy person (in German: Waldpädagogin) there is a lot of teaching experience I have been gaining throughout the last years. The main aspect of saving Nature, the environment and especially the forest-areas (globally!) are these three columns: PROTECT –USE –RELAX in the forest.
With my youngest children I started this way of learning through a huge variety of activities, such as: making our playground a home for butterflies and insects, protect little animals, such as rain worms and spiders, give us shade through planting trees, collect water if it rains, don't break plants and flowers as they are a part of our ecological system, plant a hedge for birds and other animals, etc.
It has been one of my personal goals (what is also included in the school's curriculum) that outdoor learning becomes a constant lesson of the Early Years schedule. Our students from 3 up to 6 years get to learn outside a "save classroom", and get outdoor learning in the nearby forest-area as well. Daily with a small number of students one of us teachers goes outside, working on activities that are related to the standard, and the Unit we are currently teaching.
Example: if we work on numbers or shapes, we use the maths outside. In the forest we collect a huge amount of acorns and cones, bring them back to school, use them at the maths area for sorting, weighing, measuring and creating shapes.
The students get the following efficiencies:
respect our Nature and its resources
get an awareness how nature can be used in daily life
get an awareness of responsibility for the outdoor environment
We assess the students individually and document our observations on our e- portfolio which is called "Evernote".
If going through the woods in autumn, I will assess the following:
the child is able to look at natural resources related to fall/ autumn (such as hazelnuts, acorns, colourful leaves)
the child is able to describe in own simple words what about the identity of a natural resource (such as: flat surface, oval shape, rough, spiky, flat surface, etc) Therefore we also use some Mother tongue support, (for example German and Japanese) as most our students are EAL learners.
The child is able to count objects being found (for example, rote- count acorns). Most of our young learners start rote counting up to 5, will develop rote counting acorns to 10, 20 and even 100 (only a few students are able to get this far).
The formulation of the assessments are the following: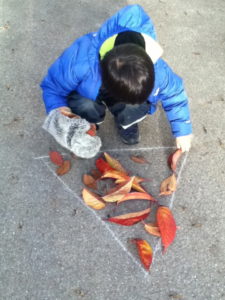 Science Standards Assessment – Communication
Describe and compare things in terms of:
– number,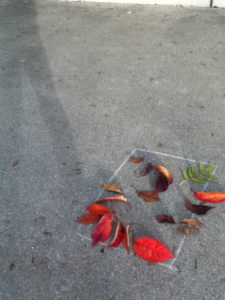 – shape
– size
– texture
– colour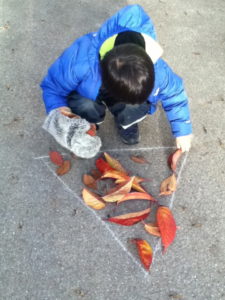 and motion
-Draw picture of object being observed or described.
I hope this blog has shown and made transparent some learning related to my standard above.
Carola Deinet-Knittel